Vegan Beer, what is it and what makes a beer vegan or not-vegan?   Surprisingly,  most beers are vegan by accident as the main ingredients are plants: malt, yeast, and water, but what makes some beers non-vegan is the isinglass which is gelatine from fish, and the industry uses it to filter the beer to give it a clearer appearance. Therefore, not vegan. With the rise in craft beer, smaller brewers, as a cost-saving exercise, cut the filtering process, which is why most craft beers have a more cloudy appearance and these are vegan beers! 
Sustainability might be the last thing you consider just before sipping a cold vegan beer with friends. However, the UK beer industry is actually a lot less environmentally friendly than you might think. In fact, it uses 2.16 million tonnes of carbon dioxide every year. In recent years, however, a lot of brewing companies have been making changes to become more sustainable, and, at What The Pitta, we're constantly on the lookout for innovative vegan beer brands that bring a whole new meaning to drinking responsibly. 
Our Favourite Vegan Beers:
Brewgooder creates delicious craft beers and their mission is to provide clean water for 1,000,000 people. In order to do this, they donate 100% of their profits to clean water charities. Brewgooder has also funded 132+ projects for over 64,748 people in Malawi since 2016. They won't stop until they hit their target of positively impacting 1,000,000 people's lives.
Toast Ale brew all of their beers with surplus fresh bread, fighting food waste through their cleverly brewed carbs. It may surprise you that, in the UK, 44% of bread isn't eaten, so Toast Ale work to negate this waste and create something that will definitely be drunk. Not to mention, they use steel kegs that are collected from pubs, cleaned and reused once empty. Their glass bottles are also made from 43% recycled glass and their profits go to charities working to fix the inefficiencies within our food system.
Good Things Brewing Co.
Good Things Brewing Co.'s goal is to create the world's most sustainable brewery. This means that they aim to be 100% energy-efficient, with everything recycled and reused, from water to grain. Good Things Brewing Co. has designed the world's first low-energy solar-powered dehydrator to dry their spent grain which can then be used in a traditional stone mill to produce wholemeal flour and bake a few crafty cobs.
These beers are available at What The Pitta's Brighton and Camden stores now so give them a try and let us know what you think. You might still have a hangover after one too many, but at least you were saving the planet in the process.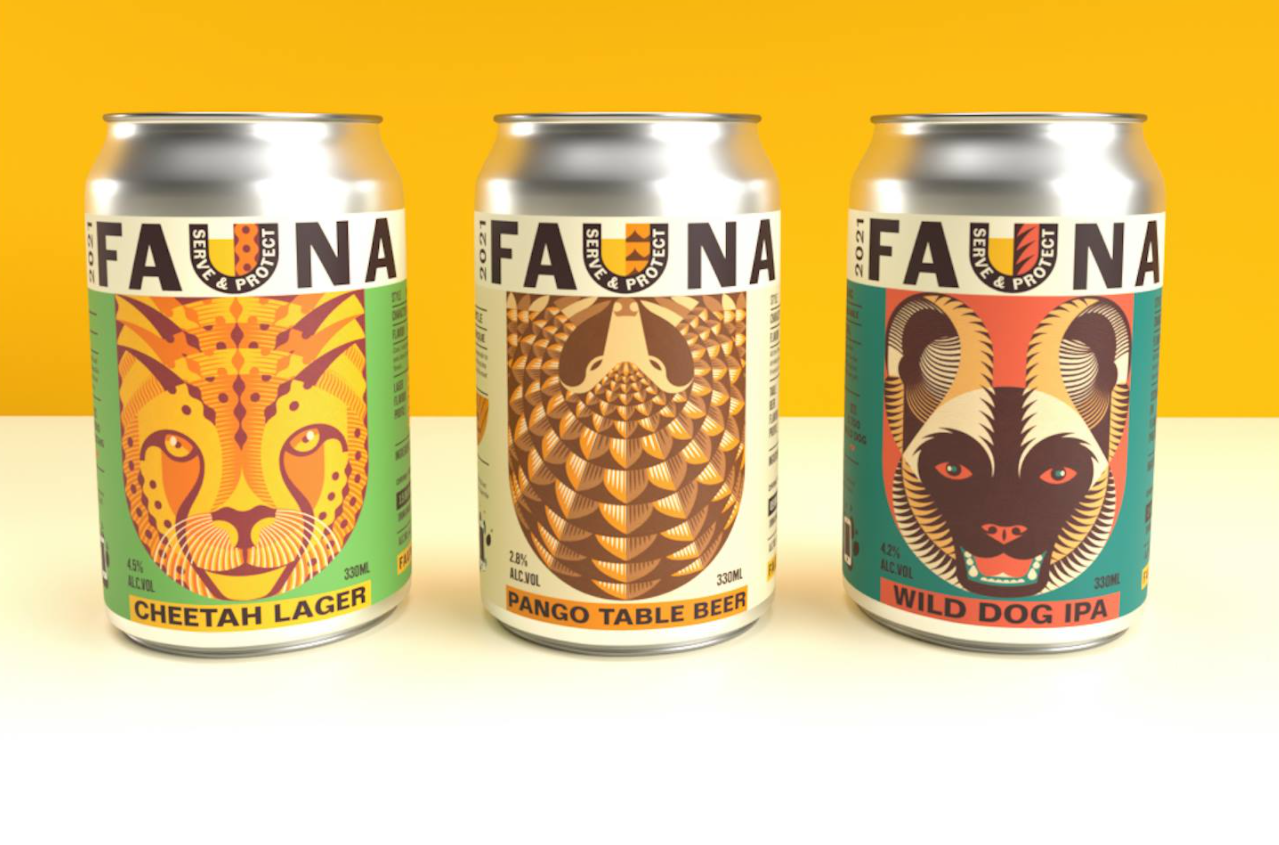 Fauna Brewing is brewing goodness for a better planet. Sometimes, you can either help the conservations to combat the species decline or have a beer. With Fauna, you can do both. By drinking their beer, you help them fund conservations for their incredible charity partners. £3000 already donated, one re-wilded pangolin, forty-five snares removed from Zimbabwe, and two funded livestock guard dogs, and this is just the beginning.
Now let's raise a toast!
Here at What The Pitta, we firmly believe that you can still make a difference whilst enjoying  yourself.  You don't have to miss out on anything by choosing environmentally conscious brands that make a difference whether that comes to drink vegan beers or chomping down on a vegan kebab. These beers are available at our What The Pitta Brighton, Manchester and Camden stores. Give them a try and let us know what you think. You might still have a hangover after one too many, but at least you were saving the planet in the process!