With so many vegan restaurants, Croydon is a vegan food paradise!
Spending some time in Croydon and wondering where the best vegan restaurants are?
We've got you covered! In this article, you will find 5 of the best vegan food places to give your tummy the delicious food it deserves.
If you're not hungry yet, you will be after reading this. Let's start with the list!
What The Pitta
What The Pitta is a great place to start if you're looking for something quick and filling. The falafel boxes are delicious, as well as the kebabs and wraps. This is a great spot for lunch or dinner with friends.
What The Pitta is a vegan fast food restaurant that serves vegan kebabs, falafel, hummus, salads and other Mediterranean dishes. What The Pitta also offers desserts like vegan baklava and vegan ice cream!
Eat of Eden
Eat of Eden brings great-tasting plant-based cuisine to many locations across London, including Croydon. They have a varied menu that includes main meals like chickpea curry and lentil stew, as well as vegan burgers, soups and salads.
Eat of Eden also has a variety of options for drinks, including juices, health drinks, smoothies and teas.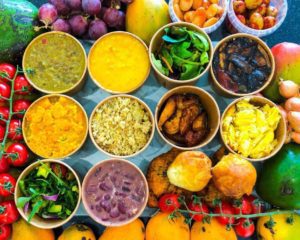 CariVegan
CariVegan offers Caribbean vegan cuisine in Croydon. It's perfect if you're looking to try something different and delicious.
They have unique options like coconut dumplings, bowls packed with lentils, veggies and grains, and awesome desserts like cupcakes and cheesecakes in a jar.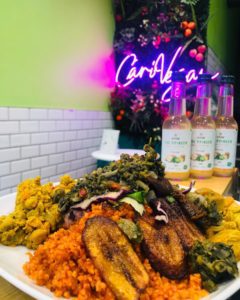 Soul Vegan
Soul Vegan is not your typical restaurant — they don't have a fixed location, they pop up in different places around Croydon and deliver weekly within a 12-mile radius of the city. Soul Vegan offers vegan soul food with Caribbean flavours. 
Their menu includes mac & cheese, vegan tacos, southern-style kale greens, cornbread, curry NO goat & rice & peas. It also includes specialty items such as a range of house-made seitan dishes, soups, and salad bowls.
Livity Plant Based Cuisine
Livity Plant Based Cuisine is plant-based living at its finest. They provide natural products in the form of meal preps and catering, so it's perfect if you're living in Croydon and want to make your life easier by ordering your food prep!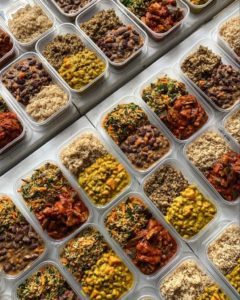 There are so many great vegan options in Croydon, now you know where to find some!
With so many different types of vegan restaurants, there really is something for everyone!! Whether you're looking for fine dining or something more casual, we know that if you try one of the restaurants on this list, you will not be disappointed!