Do you have to spend a day or two in Camden and wonder about the best vegan places to get food?
We got you covered! In this article, you can find the best vegan spots and find the answer to all of your cravings. 
You can find many vegan places in Camden with sweets like croissants, cookies, cakes, or savory options with vegan kebabs or burgers. 
Let's jump right to it!
Vegan in Camden: The 7 Best Spots To Visit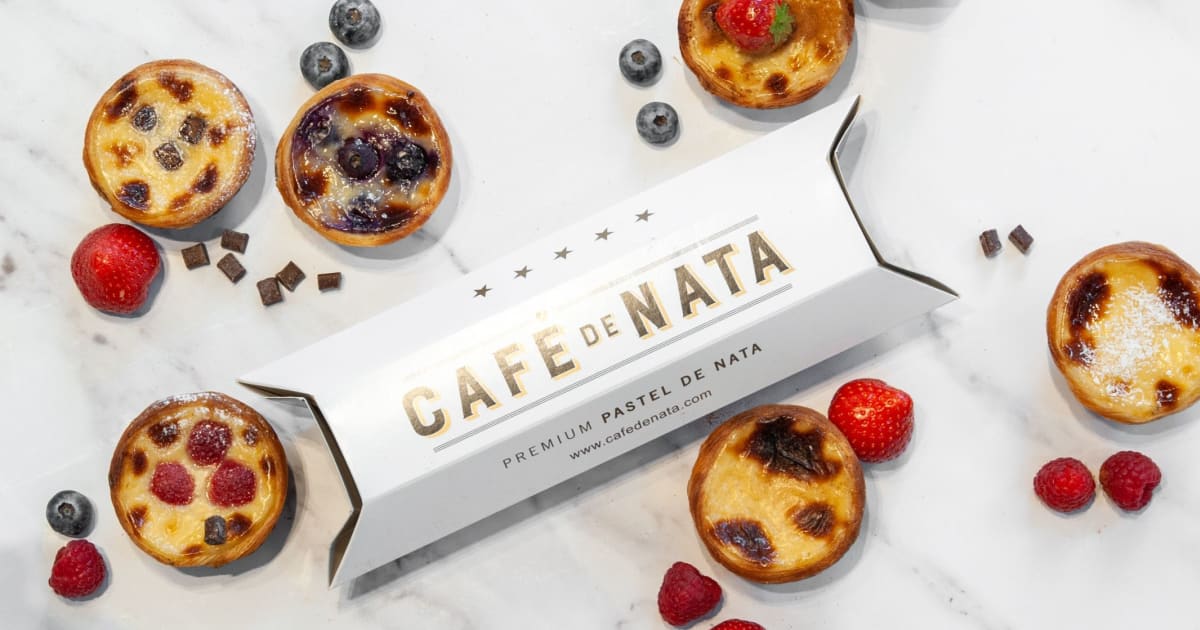 Are you wandering around Camden and craving a sweet pastry that's 100% vegan? 
Then, you should pay a visit to Cafe de Nata. Their specialty is Pastel de Nata - a Portuguese custard tart originally containing eggs.
However, because of the enormous demand for a plant-based option, they developed a replica of what a freshly baked pastel de nata should taste.
Cafe de Nata offers a unique experience of freshly-baked plant-based pastel de nata. Try the vegan pastel de nata for an incredibly sensational, light, creamy custard tart.
Click here to find the address.
The Fields Beneath didn't open as a vegan restaurant, but it turned into one slowly after one of the owners turned vegan. 
Their goal is to make veganism normal and accessible and make delicious and nutritious food.
They have a different "Daily menu" that they share on their Instagram every day, so check out what they are making before you go.
They also have cakes, pastry, fresh juices, and specialty coffee, so you will enjoy The Fields Beneath if you are a coffee & brunch lover. 
Click here to see their address.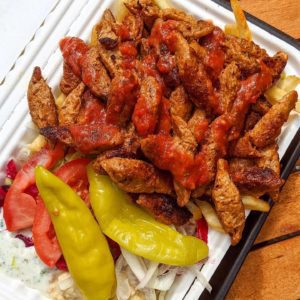 If you are craving a vegan kebab, you'll love What the Pitta! 
The 'meat' is made with soy protein, containing no saturated fat or cholesterol. Best of all, the plant-based protein provides gives an incredible chewy, meaty, and hearty flavor. 
Unlike most places with store-bought wraps, What the Pitta makes homemade bread wraps on the spot.
The vegan falafel or gyros kebab wrap comes with fresh mixed salad, hummus, tzatziki, and jalapeno peppers. You can also get a doner or falafel meze box which includes the same as the wrap, plus a sauce of your choice, and it is ideal for sharing. 
While What the Pitta is well-known for the wraps, you can also indulge your senses with one of the Chick'n or Cheeze burgers. 
Or, if you have a sweet tooth, you must try the vegan baklava or some of the cheesecakes at What the Pitta!
Last but not least, What the Pitta it's been nominated for the Best British Kebab Awards. So vegan or not, it is guaranteed that you will be impressed with the meatless vegan kebabs.
Click here to get the address!
Craving juicy pizza? Then, you can give a visit to Purezza. It is the first 100% vegan pizzeria with wholegrain sourdough. 
Purezza's menu offers over ten different pizza options, including pepperoni, Margherita, carbonara, meatball marinara, etc. 
They also have a variety of side and main dishes like calzone and lasagna and a couple of indulgent desserts. 
If you are gluten-free, fear not because Purezza's goal is for everyone to be able to enjoy their meals, so they have plenty of gluten-free options. 
Here's the address for their Camden restaurant.
If you are looking for "dirty" junk food - go to Rudy's Dirty Vegan Diner. 
They are a 100% vegan diner that offers vegan burgers, hot dogs, shakes & other veganized versions of American comfort foods.
You can choose from various main dishes like Cheesesteak sandwiches, hot dogs, meatless but meaty burgers, and many side dishes such as mac n cheese, caesar salad, buffalo wings, or fries. 
Additionally, you can enjoy their "All-Day Brunch" or try some of their naughty desserts. 
To give them a visit, click here for the address. 
Mildreds opened its doors in 1988, and since then, it has been 100% plant-based. 
The menu is inspired and influenced by cuisines worldwide, including India, Turkey, Korea, Thailand, and South America. 
It is especially great for breakfast and brunch, but you can give them a visit any time of the day since they offer lunch, and diner dishes, too.
On Mildred's menu, you can find more healthful dishes, like Forest berry porridge, Sweet potato curry, Tempeh poke bowl, Spinach gyoza, and more comforting ones, such as Korean fried chick'n burger, Katsu hot dog, etc.
Click here to get Mildred's address in Camden.
Powerplant is a 100% plant-based restaurant, bar, and boutique hotel and another superb addition to Camden's ever-expanding vegan food scene.
Powerplant is focusing on creating a range of innovative, delicious vegan dishes inspired by countries worldwide. In addition, they have plant-based brunch on the weekends from 9 am to 4 pm.
Some of the dishes on their regular menu include falafel waffles topped with fresh tomato, fermented turnip aubergine, "Bacon" bap, Korean Blossom Bao, or Bibimbap or grilled watermelon served with vegan feta, oregano, and pickled onions.
FAQ:
Are all of these places fully vegan?
Almost! All spots from this list are 100% vegan, except Cafe de Nata. 
Where can I find the best vegan kebab in Camden?
You should visit What the Pitta for a tasty, full of flavor, and filling vegan kebab.
For a delicious but affordable meal, you should consider What the Pitta. The portion size is excellent, too - for less than £10, you will fill up your belly with a tasty, protein-packed vegan kebab!
Where to go if I want a more exotic vegan meal?
Powerplant and Mildreds offer various dishes inspired from worldwide, including India, Turkey, Korea, Thailand, and South America. 
Can you dine-in in all of those vegan places in Camden?
Yes, you can dine in all restaurants, and you don't need to book a table in advance. 
What about delivery?
All places offer delivery, except Powerplant. It is often through Deliveroo, but you can find more about how to order from all the other places on their websites.
Sum up
Being vegan in Camden is extremely easy since there are so many options for everything you can think of - breakfast, brunch, lunch, dinner, or sweet snacks. All places are an excellent option for a great plant-based dining experience.